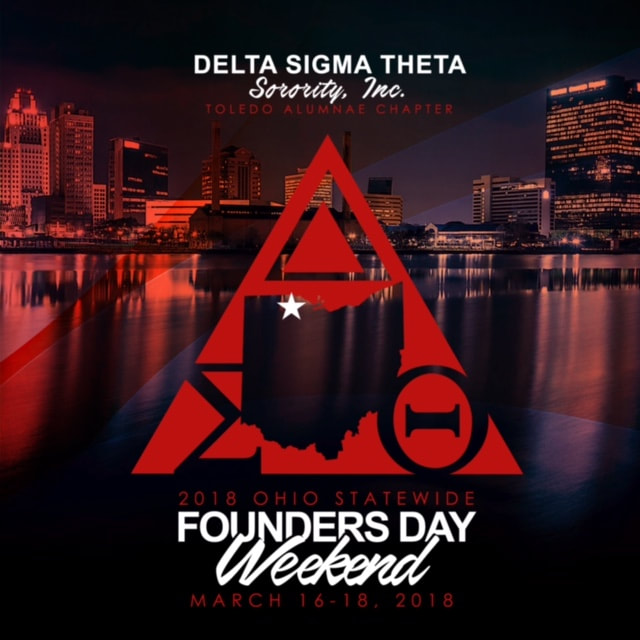 ​​We are ready for 2018 Ohio SWFD Registration!!!!
​All registrations will be handled through Eventbrite and registration will be confirmed once payment is received. Payments may be made by money order, cashier's check or chapter check. You will also find a detailed agenda on the Eventbrite page.
Please click the link below to register:
https://www.eventbrite.com/e/ohio-founders-day-weekend-host…
Payments should be submitted within 10 days of registration. Please send payments to:
SWFD Committee
PO Box 9271
Toledo, Ohio 43697
You can also book your room now!
All Statewide Founders Day activities will take place at:
The Renaissance Toledo Downtown Hotel
444 North Summit St.
Toledo, Oh 43604
Rooms are $139/night.
​
​You can secure your room by clicking this link below:
http://www.marriott.com/…/group-corporate-tra…/groupCorp.mi…
Don't forget our subcommittees, awards, 25/50 Year Anniversaries and ads! There are deadlines quickly approaching and we want everyone included. If you need the forms, please email: OHSWFD2018@gmail.com
We are wearing RED for this Founders Day!
We look forward to seeing you in the Glass City!!!!
As always if you have any questions, please email us at: OHSWFD2018@gmail.com
Tene Jackson
2018 Ohio Statewide Founders Day Communications Liaison
Copyright © 2017. This website is the sole property and responsibility of the Toledo Alumnae Chapter.